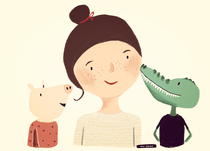 Where does the time go? I have to explore that.
It's march! And i'm so quiet because I'm working. The book is finished in the middle of march. 
So exciting to develop every big site, every colour, every word! I'm looking forward to it all and next to the Bologna childrensbookfair!